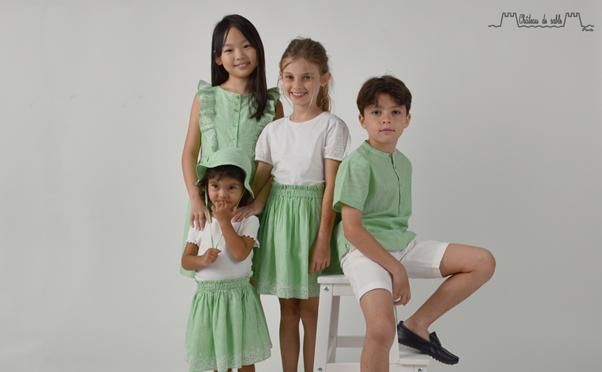 Dressing your child for any occasion can be an exciting adventure for both you and your little one. Whether it is a wedding, a family gathering or a playdate, the right outfit can make your child feel like the belle of the ball or the sharpest dresser in the room.
However, choosing the perfect kids' clothes can also be an overwhelming process with so many options available. You want your child to look their best, but also feel comfortable and confident. With a little bit of creativity and some of our tips, dressing your child for the occasion can be a fun and rewarding experience.
Finding the right balance between formal attire and comfort for your child can be challenging but these tips will make the process a breeze.
Consider the dress code

The theme of the event including the dress code will usually be written down in the invitation and this will help guide and give you an idea of what to look for when shopping for your child's outfit. You need to have in mind that comfort clothes should always come first. Wearing comfortable clothes can have a positive impact on their mental and physical health, confidence, and overall well-being.

Think about the occasion and venue

The location and type of event can also help you to make the right outfit choice. A wedding may call for more formal attire like a shirt and long pants for boys, while a birthday party at a park may allow for more casual clothing such as dresses and shorts for girls that can be easily found online.

Remember to accessorise

Adding accessories like ties, hair accessories or age-appropriate jewellery can help to elevate your child's outfit and add a touch of formality in an instant.

Let layering do the trick

Layering clothing offers versatility and allows for adjustments to temperature or weather changes to ensure your child feels as comfortable as possible. Sweaters and cardigans are versatile pieces of clothing that are perfect for layering and you can create a variety of layered outfits that are both practical and fashionable.

Dress their age

Always measure your child and compare it to the brand's size chart to ensure a comfortable and stylish fit. Don't forget to increase the size if necessary. However, avoid clothes that are too baggy. Finally, consider the style and fabric of your clothing when choosing your size. For instance, TENCEL ™ is stretchier than cotton due to its smoother surface, elasticity, temperature regulation, and eco-friendliness.

Consider the quality

When dressing children for special occasions, focus on quality to ensure durability and longevity. Look for sturdy seams and natural fibres such as cotton and linen. Avoid trendy items and opt for classic designs with thoughtful details. Investing in quality items can create lasting memories and save you money in the long run.
Shop for Kids' Clothes Online in Singapore
Château de Sable is the ultimate destination for all your kids' clothing needs! With an online extensive selection of clothes for both girls and boys, you can choose from a range of high-quality and comfortable garments that also showcase your child's unique personality.
From adorable dresses for girls to trendy shorts for boys, each piece is thoughtfully designed to combine style and functionality.